So who are we?
We are Hopeful Dreams Family Puppies and we love finding homes for our Shiba Inu puppies! By we, I mean myself, Clinton, my wife Kristina, and our five children. Kristina began raising puppies before we were married and loved it so much she kept doing so after we were married. We now all help with the puppies and the kids love playing with the puppies every day. This makes for friendly puppies who like people and are good with kids. We are now a five-star classified breeder with many happy puppy parents. We hope you can become one of them.
~Clinton from Hopeful Dreams Family Puppies
What's so great about Shiba Inu Puppies?
The Shiba Inu breed was originally bred in Japan and brought to North America around 60-80 years ago. They were bred as a hunting dog but many people have discovered that they make a wonderful companion and family dog and have grown hugely in popularity in recent years. They usually get from 15 to 17 inches tall and 17 to 23 pounds. They are quite intelligent, strong-willed, and athletic. They are also loyal and devoted and do well with children when treated well. Surprisingly, Shiba Inus do great in smaller spaces as long as you take them out for some exercise on a regular basis. For smaller apartments like you'll find in Toronto, Montreal, Cornwall, and Ottowa Ontario Shiba Inu puppies will make excellent pets.
So How Do I Adopt a Shiba Inu?
Here at Hopeful Dreams Family Puppies we make adopting your new puppy hassle free! Just follow these four easy steps.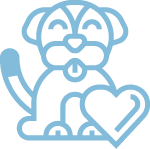 Step 1
Find the perfect puppy!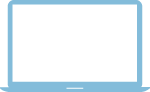 Step 2
Reserve your puppy right here.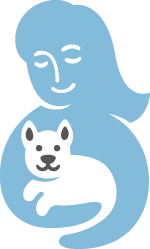 Step 3
Pick up your puppy or we can bring it to you.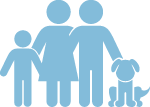 Step 4
Get to know your new puppy.
Absolute Joy!
We picked up our Morkiepoo Tyler aka Thor two weeks ago and he has brought so much joy to all of us. He's the happiest, sweetest, most playful little guy ever. Our experience with the Martin family was fantastic! Everyone was great to deal with. We definitely recommend adopting a puppy from them. Thank you… Read more "Absolute Joy!"
Concetta Sarus
We love our guy!
We got Atreyu (then Mr. Tony) from Clinton + his family on 18th April 2020. Clinton answered all of my phone calls and a million of my questions. It was obvious he and his family love their dogs. We could not be happier. Atreyu is a handful, as all pups are, but the first night… Read more "We love our guy!"
Mishka Murad
Faith-Family-Friends and the Best Puppy!
During this difficult time I drove ten hours round trip to pick up our third dog, Finnigan. He is the most loving, happy, healthy, playful, smart 4-pound cavapoo (see photo). What a wonderful addition to our family. He has a big sister, Hannigan, and they have become great friends. I would strongly recommend this family… Read more "Faith-Family-Friends and the Best Puppy!"
Sheila Kubinski
Sweet lil fluff
This family was so sweet. I recently bought a Yorkie Chon puppy from them, and he is the absolute sweetest. It was so easy to reserve a puppy online. I drove to pick him up and the 300-mile trip was definitely worth it. I would recommend hopeful dreams family puppies to anyone looking for a… Read more "Sweet lil fluff"
Sarah Clark
My best friend!
This by far was the easiest and most efficient puppy adoption process. The Martin's are so sweet and I could not have asked for a better experience with them. I found their website one afternoon and reached out to them that same day and by the next day I was on my way home with… Read more "My best friend!"
Colette
My husband and I drove
My husband and I drove our to meet with Clinton and Kristina and see the puppies. We were impressed with the dedication they have for their puppies. We will definitely be getting a puppy the summer. 🙂
Marsha Narwid
Every puppy comes with a puppy basket!
Every Shiba Inu puppy going to Ontario gets a super cool basket with all the following items.
Puppy Treats
Teething Toys
Waste Bags
LED Light Collar
Puppy Wipes
Puppy Blanket
3 Months Supply Puppy Food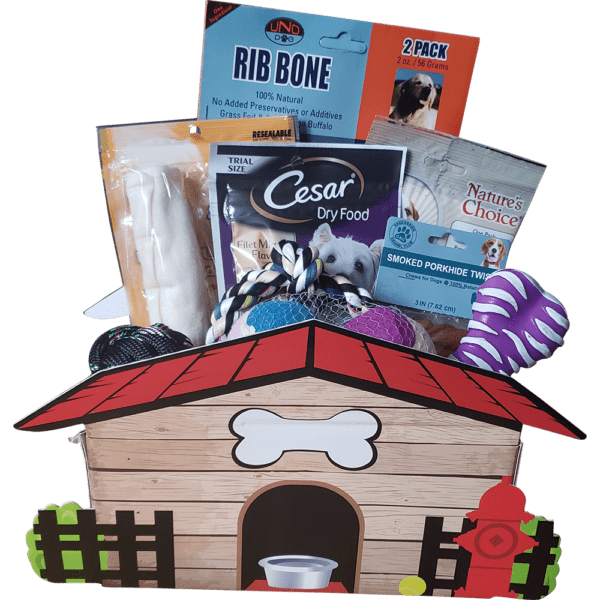 Ready to find your perfect Shiba Inu?
click to see more Shiba Inus ready for a new home in Ontario
See Our Shiba Inus