Reviews
Here's what some of our previous adopting parents have to say about us.
Wonderful family wonderful puppies
We recently acquired our boston terrier puppy from the Martin family. I can't say enough about how positive our experience was. Our puppy is healthy and so beautiful. He was well socialized and friendly. If we ever get another dog we will go there again.
Luman Pendell
"what a delightful experience"
We purchased a cavapoo puppy from the martins a few months ago. What a delightful experience. The puppy is healthy, happy, loving and energetic! And the martins are so easy to deal with. Openness, honesty and willingness to make the experience as easy as possible for us. They even met us halfway on the day we picked up our puppy so that we didn't have an eight-hour travel day. We don't hesitate to recommend the martins and their dogs. And when we desire another puppy, they will be our choice.
Mary Anne Gummere
Love our pup!!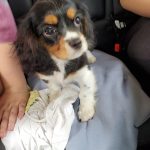 I can't say enough about our experience with hopeful dreams And our new puppy! The Martin family was so great to work with and you can tell They took such good care of our new puppy.
They answered every question that we had and were even willing to meet us to drop her off to us. Some of the Breeders we called did not call us back or were rude when they did!
We can't thank you enough Hopeful Dreams for our new family member. 💜
Kelley Swann
A gorgeous female Boston terrier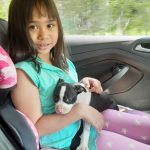 I'm very happy Kristine and Clinton was a wonderful process for this little angel that we got to join our family. We drove for 5 and a half hours but it was well worth it. I highly recommend this family to give you the joy of companionship of any kind of dog.
Heather Ladjahasan
Wonderful family raising wonderful puppies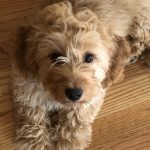 I recently had the pleasure of working with the Martins to obtain my beautiful cockapoo puppy, Tilly. This family was very accommodating. When I voiced my inability to obtain her immediately and they offered to work something out so I could obtain her at my convenience.
Tilly is a happily adjusted, thriving female who is in great shape according to my Vet. I would not hesitate purchasing another dog from them!
Susan McLaughlin
What a great job the Martin family did with our puppy! So Happy!!
We bought a party colored female King Charles Cavalier Spaniel this year. We are so pleased and amazed at all the personal handling of our new puppy!! We took her to our vet of many years and she was very pleased with the puppy and all the documentation that came with her. The documents made our first vet visit easy and our vet greatly appreciated it. We are so pleased and the puppy in very intelligent as well. What a great job the Martin family did with our puppy!! So Happy!! Thank you Clinton and Christine Martin and children for a great job with this perfect puppy!!!
Carla Cyr
Couldn't be happier!!!!
Mom and Monica are inseparable! We got Monica, a Yorkie-chon, for Mom for Christmas. The Martin's are delightful and were ready to answer any questions I had. The process was so straight forward and easy. The pup is beautiful, healthy, happy, and pure joy. Where to get a puppy is such an important decision, I am so grateful to have found Hopeful Dreams Family Puppies. I look forward to getting another puppy from the Martin's in the near future. In the mean time, I am telling all of my friends what a wonderful experience it was.
Patty Sullivan
Baird our Cavapoo
We can't thank Clinton and his wife for their help in purchasing Baird. Our family of 6 had never had a puppy before. They answered all of our questions, even sent us a video of the puppies we were looking at to see how they all interacted. We are so grateful for our little puppy. I highly recommend that you use Hopeful Dreams Family Puppies because you will not be disappointed.
Sharon Azzam
Great experience, great puppy!
Everything went so well with adopting our Shiba Inu. From the inquiry stage, all the way to the vet check where we learned that our boy was for as a fiddle. The Martin's are a lovely family and we're a joy to work with. I would recommend Hopeful Dreams to family and friends. We love our little Max!! ❤
Amy Callaghan
Extremely Positive Testimonial
I purchased a Yorkshire Terrier puppy a week ago and am totally in love with her. We named her Ruby. From the first telephone conversation with Clinton, I knew I had the right place to purchase my puppy. Both he and his wife Catherine were always available to talk and reassure me of a healthy puppy. I was very trusting of them from the beginning. Within a few days, Ruby was delivered to my door by John and Pam Wilson. They are in Upstate New York and I am in Quincy, MA about 10 miles from Boston. They protected and cherished my precious cargo within 8 hours of departure. A lovely couple dedicated to this service and I highly recommend them for delivery. Also, you must purchase a blanket for your puppy, made with love by Clinton and Catherine's daughter. 5 stars I give them all!
Sincerely,
Judi DiGravio and Ruby
Judith DiGravio
We found our dream puppy!
We got our Cavapoo, Piper, from Kristina and Clinton. They were so helpful throughout the entire process and always were available to answer our constant questions. We are so grateful to them for helping us find our sweet, new puppy and would highly recommend getting a puppy from them!
-Alexis and Cassandra
Alexis Stewart
Maggie doodle (Chocolate Chip)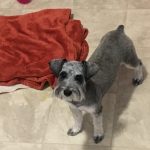 My mother (Wendy) was looking for a new puppy and we went online and loved everything we saw-we had some questions and were a little hesitant at first because other people we reached out to wouldn't call us but immediately we spoke with Kristina and Clinton on the phone and they were so helpful in helping us find a schnoodle puppy. We drove all the way from Vermont and when we got there to meet chocolate chip we immediately fell in love with her. We named her Maggie Doodle and that was almost 8 months ago. Kristina welcomed us into her home as if we were family and we got to play with Maggie and get to know her more. If you are looking for a new puppy to add to your family the Martin Family is where you need to go. These puppies are around children and are so well behaved. Maggie was already pretty much potty trained when we got home. Thank you so much Kristina and Clinton! We love Maggie Doodle (chocolate chip) so much and can't thank you enough. 🙂 She truly is a blessing and the light of our life.
Breeanna Blanchette & Wendy Blanchette
Beautiful Fur-Baby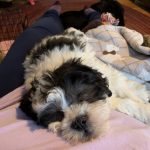 What a loving delivery! The Martin Family entrusted our new bundle with John and Pam who brought Rubi (Pancy) to us. This adoption was seamless. She was all of what we anticipated from the conversations we had! If, or when, we choose to adopt again we will be reaching back out to the Martin Family!!! An amazing experience, thank you!!! We are in love!!!
The Bernard Family
"It's always a pleasure"
We really can't say enough good things about our overall experience of working with Clinton and our puppy. We are so thankful that we found you on the web. there is a bit of uncertainty when purchasing a puppy 300 plus miles away, sight unseen other than a picture or two. Clinton was so easy to work with and very accommodating every step of the way. I could tell by my first communication with him that he cares deeply for his pups and wants the best for them. We decided to go for it and take a chance. We picked up our pup ..3 days ago and he's The sweetest Love bug around. All the neighborhood kids have met him now and have come to visit with him. It is obvious that are bugg was very socialized and handled by a loving family with children and other animals. He is such a good fit for our family! We love him. I would highly recommend hopeful dreams family puppies and say no need to hesitate if you're looking for a puppy. Reach out to Clinton and his family you won't be disappointed. We would surely do it again!
Carrie corso
Very happy!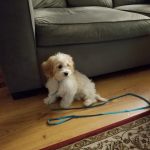 Recently purchased the Best Cavapoo I ever dreamed of! His name is Finley! aka Donner. Healthy Happy Sweet as the day is long. Thank you to Clinton and Kristina. I am in love with him. 🐶♥️
Joanne Baldassarre
Honest breeder
Clinton offered my money back after I committed to buying one of his pups. He gave me all of the minor issues with two of his three pups. He offered to have the pup with an umbilical hernia stitched prior to my picking him up. He left the decision up to me. What an honest guy.
CHARLES Carrell
Worth the drive from Maine!
Our Schnoodle puppy is adorable and so well adjusted! Clinton and Kristina are such kind people, and you can tell that they and their children do a fine job raising and socializing their puppies. Instead of 5 stars, I want to give them 6!
Doug Henry
We picked up the new addition to our family
We picked up the new addition to our family tonight. Kristina and the kids were very patient with us as we took our time selecting the puppy we felt was the best fit for our family. We are very happy with the entire process. We want to express our thanks to the Miller family.
Gary Phillips
Happy, Healthy Puppy from this great Family breeder!
I was so thrilled to come across this wonderful family Breeder! When we saw a puppy we were interested in adopting. Everything was made easy from start to finish. I love that the puppies are played with by their children and also around adult dogs. So when Diesel (aka. Sir Timmy our Morkie poo) entered into our busy house of six, he fit right in. Diesel loves everyone and other dogs. We have a 9-year-old Cockerpoo. Because of the poo breed in Diesel, he has responded very well to the positive training we've doing to teach him boundaries. Thank you for our added blessing to our family.
Susan O'Connell
Great puppies, wonderful family to work with!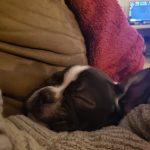 We purchased our puppy Batman (formally known as Frisky) about a month ago and he has settled right in with our family. In fact, I don't think we would be doing as well as we are during these difficult times without our furbaby. Kristina and Clinton were very easy to work with over the phone. They answered all of our questions, and the delivery option to meet partway instead of driving all the way to them was perfect for us and the fee was very reasonable. I would definitely recommend them to anyone looking for a puppy.
Kimberly Mercado-Hernandez
Ms. Penelope
Our baby girl Penelope (Penny) the Schnoodle, joined our family on 4/8/2020. She fit right in and is an absolute joy. She is so sweet and playful, we absolutely adore her. Thank you so much for your business, you were a pleasure to deal with.
Krista D.
Cavie Love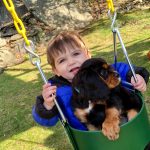 We got Mr. Gizmo a black and tan male cavalier from Kristina and Clinton. We renamed him to Barkley. We lost our last cav a year ago and with COVID-19 regulations mandating staying home, we decided it was a perfect time to get a new furry friend. Kristina and Clinton were very easy to work with and very friendly. They are also very honest about their pups which I appreciate it. Our little guy has an imperfection that can be fixed easily and so I was okay with it especially since they were honest about it. They have several kids so their pups get a lot of socialization which was important to me as I have a young child. When we decided we were going to get a new dog, they were able to arrange a meeting point halfway for the next day! The handoff went smoothly with a lovely couple that they work with. We kept our social distancing and we got all the papers for our pup. He also came microchipped and had a bath the night before! He went to the vet the next day to get rechecked and came home with a clean bill of health! We were so impressed with how fast we were able to get him to our home!! We also got an adorable blanket that their daughter made. It is very soft and has toys tied to it for him o play with. Thank you to Hopeful Dreams Family Puppies!!
Cori Heines
In love with our Lola
Our beautiful girl came home with us this past Tuesday and she's everything and more to our family. Working with Kristina and Clinton was easy and they're great people. I would recommend them to anyone, and when the time comes to add another pup to our family, we would use Hopeful Dreams again without hesitation.
Natalie Mulligan
The entire process was fantastic!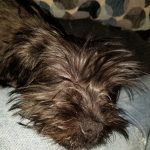 Our family recently purchased our sweet little Shorkie, Onyx (Mel), from Hopeful Dreams Family Puppies – and what a joy he has been! The entire process was fantastic, and we could not be happier with our healthy, happy little guy!
Heather A Ezzo
Great experience!
We got our puppy, Ruby, two weeks ago from Hopeful Dreams and couldn't be happier. She's so cute it's difficult to walk down the street. Everything was quick and easy with Clinton and family. They had their neighbors drive the puppy down to meet us near NYC and everything seems to be going well with the pup so far. Vet appointments all checked out and she's a happy and healthy pup living in Brooklyn. I've already recommended Hopeful Dreams to a few friends and family!
Reed Katz
Hopeful Dreams is Fantastic!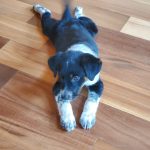 I could not be happier with my experience with Hopeful Dreams Family Puppies. My puppy Indy was very well taken care of and has been fantastically well behaved since the day I picked her up. Everyone working at Hopeful Dreams is incredibly kind and helpful and all the puppies are beautiful.
Brad Willett
We drove from NH!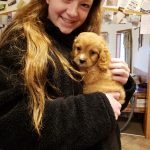 We drove from NH across Lake Champlain and back again 500 miles to pick up our little Teddy who was a gift for 3 of my grandchildren. He is the cutest, lovable little thing and they love him to bits. No kennel cough… nothing. His health is excellent. He's smart and loves to be with the kids. I highly recommend the Martin's for puppies.
Debra DElia
My Fur Babies! Thank You
Clinton and Kristina are great to work with. They are very easy to get in contact with and answered all my questions. They went WAY above and beyond to match me with my puppies. They are great people and I highly recommend them. Thanks again. We love our fur babies!! 🐶
Erin Lowell
Our new beloved family member!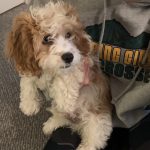 We are so in love with our cockapoo puppy! Originally named Mr. Fred – he is now renamed Jordan! Jordan has an amazing personality and temperament. We just love him. Looking forward to showering him with a lifetime of doggie happiness. 🙂 Thank you for raising a great pup!
Jenny Wilkins North
Great People & Amazing Pup!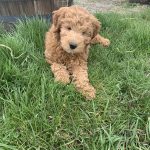 This family is so sweet and we couldn't imagine life without our Oliver Calvin Vincent – he's the best dog and companion. 🐶
Amanda & Steven Vincent
We adopted Sammy (aka Mr. Munchkin) male Schnoodle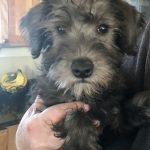 Sammy is so smart and so cute! We love him! This adorable little Schnoodle brings so much joy and happiness to our family every day. He is healthy, happy, doing really good with the training and adjusting very well with our daily routines. Hopeful Dreams was a pleasure to deal with and made the process so smooth and easy. We highly recommend them! We have been looking to adopt the right puppy for a long time. So glad the Martins made our dreams come true! Our family is complete! Thank you!
Ed and Joanne Dunn
I was so thrilled!
I was so thrilled to be able to pick up Lola given the situation with the Coronavirus. She is a ray of sunshine in the midst of this mess. Lola is an angel and pure joy! Lola is beautiful, smart, and just as sweet as can be! 4 days in and she already lets me know when she needs to go out. I am having so much fun playing with her, spoiling her, and training her! I can't thank Warren, Clinton, and Christina enough for making this happen. You have such a great system and make the transaction and delivery of the puppies so easy, it's a pleasure to work with you! Both dogs I have gotten from you have been beautiful, healthy and happy!
Patty Sullivan
Wonderful puppy and family
This is an excellent home to adopt the puppy you have always wanted! Wonderful family and well cared for puppies. We love ours!
Kevin Doering
I adopted Tia who is now Noel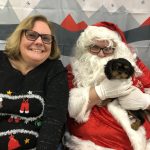 She has been the best girl. She is doing well with pad training and going outside. She is quite and rarely barks.
She sleeps through the night and loves to cuddle.
Robin Comeau
Our bundle of joy
I highly recommend Hopeful Dreams. Due to the coronavirus, delivery was difficult but they went above and beyond for my daughter to receive her beautiful girl. She's so gorgeous! We love Our Luna! When we received her we could tell she was well cared for clean and healthy. You won't be disappointed!
Eb
Wonderful!
Me and my friend drove to pick up her new puppy, and this family is the sweetest family. It was so easy to reserve her new puppy online, and we were amazed by how friendly they were when we arrived. They made the experience smooth and they had all the paperwork/vet things taken care of, so it was no hassle. I am very grateful for this kind family to give my friend the opportunity to have another lovely puppy in her life (: Little Benny has already been the greatest gift, Thank you so so much (:
Lea Ferland
Beautiful Family with Beautiful Pups
Just recently visited Hopeful Dreams Family Puppies. What a wonderful experience. Clinton and Kristina were very patient and informative with us. Long story short… we purchased two fur babies, Shadow the Shih-Tzu (aka Gimpy) and Mr. Zerenus the Shorkie (aka My-Low). We highly recommend this family if you're looking for a new fur baby to love. Beautiful family. Open and honest. Can't go wrong. Thank you again! Will keep in touch.
Travis and Paulette Biehl
Couldn't be happier!
We recently purchased the best puppy ever! Our Cavapoo named Charlie! We kept his name, as it suits him very well. A huge thank you to Clinton and Kristina! Our family is complete! We just love him!!
~Kim and Matt
Kim Hibbard
King Charles Cavalier
Our puppy in the model of King Charles puppies, she is a party (black, brown and white). Fantastic personality!! Calm and intelligent. We are so happy with the vet care she came with. Clinton and christine were wonderful to work with!
Mona Uckele
Bought my dream yorkie from the Martin Family
I purchased my dream Yorkie from the Martin Family in March of 2020. I must honestly say that I have never met a more loving, friendly, and welcoming family than this family. I made several visits to the Martin home before receiving my puppy. I was always greeted at the door with the happiest kids, and Mrs. Martin always was so cheerful and pleasant to deal with. I HIGHLY recommend if you want a superb quality, family raised, smart pup, then definitely look no further than the loving Martin Family!
Kristine Pike
New addition to our Family
So excited and happy with the new addition to our Family, our (ShihTzu) puppy Baylee, aka Dusty. I can't say enough about the Martins, they are such a sweet family. We are so thankful they made the process easy. All the puppies were clean, healthy and so beautiful. I highly recommend Hopeful dreams family puppies.
Shannan & Charlie Tziolis
Thank you!
The Martin family runs a very ethical and compassionate business. Thank you.
Judy Ikels
Bow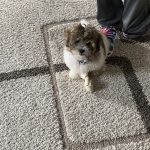 Awsome experience definitely would buy another puppy from the Hopeful Dreams family puppies our little dude has brought a bundle of joy to our family
Mark bowles
My husband and I drove
My husband and I drove our to meet with Clinton and Kristina and see the puppies. We were impressed with the dedication they have for their puppies. We will definitely be getting a puppy the summer. 🙂
Marsha Narwid
New addition to the family!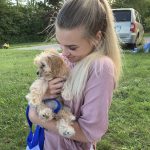 Just got our cavachon today and we love her! So tiny and cute and absolutely loves to cuddle.
Jessica Evans
Great addition to our family!
Cooper (Mr. Dozer) has been a great addition to our family from the moment we picked him up. He is lovable, playful, and enjoys everything. He loves spending time outdoors and cuddling inside on the couch. Thank you!
Cecilia Owens
We love the pups!
We adopted 2 pups, 2 weeks ago. A schnoodle Peachy and a cavapoo Shelly. They love their new names Willow and Winnie.
They are best buddies. Clinton and Kristina and family were so sweet and helpful. I would stromgly recommend adopting any of these pups as they are healthy and come from a great clean and nurturing home. Please feel free to contact us with any questions. These 2 have become valued treasured family now!
With happy puppy love,
Debbie and Jon Best
518 225 2802
Debra Best
Perfect puppy and awesome breeders!
We lost our 10 yr old jug recently and wanted a puppy. We bought Jasper. He's adorable! Wonderful addition to our family. Well taken care of. Christina and Clinton were very nice, answered any questions we had. We will definitely recommend them!
Tabitha Sasenbury
Sweet lil fluff
This family was so sweet. I recently bought a Yorkie Chon puppy from them, and he is the absolute sweetest. It was so easy to reserve a puppy online. I drove to pick him up and the 300-mile trip was definitely worth it. I would recommend hopeful dreams family puppies to anyone looking for a small breed sweetheart.
Thanks again for such a smooth process!
~Sarah
Sarah Clark
We love our guy!
We got Atreyu (then Mr. Tony) from Clinton + his family on 18th April 2020. Clinton answered all of my phone calls and a million of my questions. It was obvious he and his family love their dogs. We could not be happier. Atreyu is a handful, as all pups are, but the first night he whimpered once & was asleep in his crate. Since then he has gotten used to the crate for bedtime as well as naps. And he can go 6-8 hours without peeing/pooping! We are really happy & highly recommend Hopeful Dreams. They met us halfway and made delivery easy, and are so helpful & kind on the phone. Thank you!
Mishka Murad
Wonderful Experience!!
Our family recently purchased a Shorkie pup from Hopeful Dreams and the experience was wonderful from the first phone call to delivery of our new bundle of joy! Clinton and Christina were very thoughtful while answering all of my questions and also accommodating when deciding on delivery options.
We received a happy, healthy puppy. It was obvious that he was well cared for and socialized while in the care of Clinton and Christina. We brought him home and he fit right in with our other dog and children with no issues. We would highly recommend Hopeful Dreams if you're considering bringing a new pup into your home. They truly were wonderful to work with!
Erica Noonan
Absolute Joy!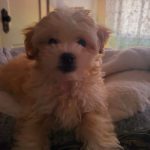 We picked up our Morkiepoo Tyler aka Thor two weeks ago and he has brought so much joy to all of us. He's the happiest, sweetest, most playful little guy ever. Our experience with the Martin family was fantastic! Everyone was great to deal with. We definitely recommend adopting a puppy from them. Thank you so much for our new baby! ❤
Concetta Sarus
We adopted a female Yorkie
We adopted a female Yorkie on 1/21/20 and are completely in love with our almost two pounds of hyperactivity! She is beyond the funniest critter we've ever owned! #MazieGrace
Susan Calderone
Trisha the Shiba Inu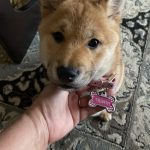 I love my puppy! She is so playful and so loving. Thank you so much for your service – your family is great. You guys are really good people and we had a great conversation. God bless your family and your home. Thank you for welcoming Trisha to my family.
Rosa Morales
Our bundle of joy!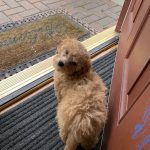 Our family is the happiest nowadays. Since we got Teddy (aka Mr. copper) our lives have been reacher, and chipper, full of love, kisses, and some mischief 😉. I found hopeful dreams family through a friend who already got a puppy from them (Teddy's brother) and on the following day of realizing there is another pup available I was on my way to get Teddy. Dealing with Kristina was a breeze and the pick up went smoothly. Teddy is more than we hoped for. He's a great combination between a fun youthful puppy to a smart, trainable, and calm dog. He loves car rides, and going for walks outside. My family is in love and our experience thus far has been great. 🥰
Tal
Great addition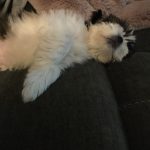 I'm writing to say how happy I am that we got sir buster the Shih Tzu aka (Avicii) from Clinton and Christina last week. He is such a smart and well trained boy. He came home and wa already peeing an pooping most the time on his pee pads and now a week later is pooping and peeing outside. I credit hopeful dreams with the excellent training and family atmosphere they raise the puppies in which is why he is so far advanced. Also they were always there to answer any questions I had even if they didn't answer they called me right back and even met me half way to pick my boy up so I didn't have to drive 5 hrs the whole way .We are So grateful thank you for our little man. Already in love
James Abasciano
My best friend!
This by far was the easiest and most efficient puppy adoption process. The Martin's are so sweet and I could not have asked for a better experience with them. I found their website one afternoon and reached out to them that same day and by the next day I was on my way home with my new puppy. Finn (we kept his name!) is the sweetest, most playful and healthy Cockapoo! I would recommend the Martins to anyone!
Colette
We drove down from Canada
We drove down from Canada to pick up our Shiba Inu from Clinton and Kristina and it couldn't have been easier. She was healthy and happy, and we were provided everything we needed to get back over the border. She is pretty well trained too, so it made it that much easier to get her used to our house. Thanks so much!
Matt
Faith-Family-Friends and the Best Puppy!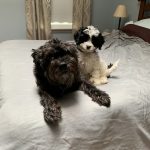 During this difficult time I drove ten hours round trip to pick up our third dog, Finnigan. He is the most loving, happy, healthy, playful, smart 4-pound cavapoo (see photo). What a wonderful addition to our family. He has a big sister, Hannigan, and they have become great friends. I would strongly recommend this family for your puppy needs.
Sheila Kubinski
We live our new family member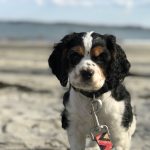 We were on the lookout for a Cavalier King Charles when we stumbled upon the Hopeful Dreams website. Upon seeing the photo of Miss Josie (Her name is now Maple 🍁 ) we were instantly smitten with this spunky looking little Cockalier ….2 weeks later our family was welcoming this adorable, playful and snuggly pup into our lives. Maple brings so much constant laughter into our home with her funny and mischievous ways, and *bonus* our kids have really proven that they can be responsible with pet care. Every person she meets on our daily walks thinks she is just the cutest, we feel like we have a celebrity puppy with us every time we go out because she gets so much attention. We have passed your website onto countless friends over the last 2 months wanting to know where we got her from – the process of adopting our pup was easy, fast and efficient and all during this strange time of Covid and quarantine. Thank you for helping us get exactly the puppy we were searching for!
Holly stout
We love our new family member!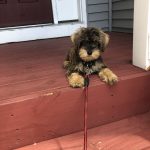 I was very impressed with the level of professionalism and care the Martin family provided during the process of adopting our new family member Mr Curtis (the schnoodle newly named Chico). They were prompt at answering questions and providing information. The process was seamless. When I met the puppy, I could tell that he was well cared for, healthy, clean, and happy! Chico is a loving, playful, and super tolerant with all the love and affection our kids give him! He was already crate trained, and did not give us much trouble at all during the nights, which was such a great plus. I have two young kids who give Chico a lot of attention and could tell that he was already used to it, and did not mind at all. We fell in love with his personality and looking forward to seeing him growing with our family! And these days during COVID-19, Chico is my co-worker and my therapy pup, who spends his days laying next to me while I work from home. Even though the price is higher than some other designer breeders, it is totally worth it. The outstanding service and the healthy and happy pups is what you're getting in return, and you're supporting a family who truly cares about their animals and takes amazing care of them. I strongly recommend this breeder.
Yuliya Cruz
We are so happy to welcome Miss Fran!
We are so happy to welcome Miss Fran into your family. She has been a very welcome addition. We have now named her Miss Jenny! She is she a joy to us! Let's just she rules the roost.
We can't say enough about the Martin family! We called them at 5:00 Wednesday March 18th to see if we could come over and see Miss Fran. They were very happy to have us. It took us 2.5 hours to get there and they were very welcoming.
We left with Miss Fran and met a great family.
I would highly recommend anyone looking for a puppy, to give them a call!
Sincerely
Jim & Mary La Londe
Mary La Londe
We adopted our puppy and
We adopted our puppy and it is the perfect fit for our family. Hopeful Dreams was wonderful to work with and described our puppy's personality perfectly. I would recommend them. They were above reproach in how they did business and really cared for the puppies.
Michelle Ancello
Havachon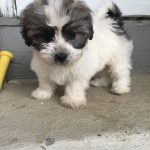 We brought home Daisy (now Zoë) on April 30, 3020. From day one, she has been happy and healthy. She has already learned to sit, and is doing great with potty training. Zoe loves to play in the yard with the kids and our other Havanese. She also loves to take naps in our laps. We are smitten! The process of purchasing her was very straightforward from start to finish.
Alistair Saltus
Puppy Love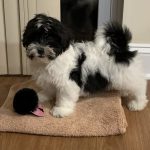 I happened to stumble upon Hopeful Dreams Family Puppies as I was feverishly searching for a new addition to my family. From the point of first inquiry to the time I picked him up Clinton and family were wonderful. My puppy, Bear, is a love. He's a constant source of joy and brings a smile to everyone he meets.
Noelle Perrone
What a wonderful family to purchase my puppy from!
What a wonderful family to purchase my puppy from!!! The Martins were incredible and I would recommend them to everyone!! They were very accommodating and super sweet!! I am so blessed to have had the opportunity to get my Molly Mae from them! She is a Schnoodle and has brought so much joy to me!! Thank you from the bottom of my heart!!!
Charlotte Russell
Puppy Love!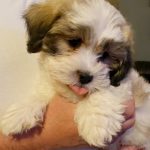 We are so in love with our Teddy Bear puppy (we named him Teddy). He is adorable, lovable, spunky and most importantly healthy! We had an amazing experience with the Martins at Hopeful Dreams. I highly recommend them.
Beth G.
Extremely happy with my new baby girl
On Tuesday, the 31st my granddaughter and I made the 296-mile drive to pick up my new addition. It was well worth the trip. I had spoken with Kristina and Clinton prior to adopting Gaby ( aka Jenna) – both were very informative and helpful. Warren and Verna were also great in providing pictures as well as videos to choose my baby mini Goldendoodle.
Our arrival for pickup went very smoothly as Warren and Verna the owners of the mom provided us with all the necessary paperwork for the adoption. Our pup was born and cared for in a very loving family environment. I loved having the opportunity to meet the mom and dad of our Gaby.
Before heading home we met with Kristina and Clinton and their lovely children – where we met Gaby's dad and purchased a pet baby blanket with toys attached – made by the children. Gaby drags it everywhere.
I brought Gaby to our vet on the 3rd of April and was advised Gaby was in excellent health. I cannot praise hopeful dreams enough. If I ever decided to adopt in the future I would definitely return. I would highly recommend Hopeful Dreams Family Puppies to anyone interested in adopting a pet.
Marianne Boyer